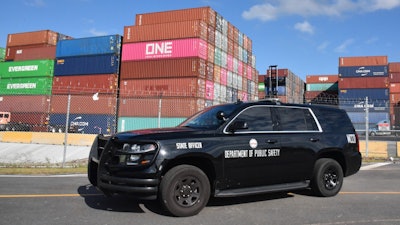 Georgia Department of Public Safety
During a recent three-day inspection blitz, members of the Georgia Department of Public Safety's Motor Carrier Compliance Division placed 36 drivers and 34 commercial motor vehicles out of service.
Officers conducted a port check and distracted driving detail along the Interstate 95 and Interstate 16 corridors and areas near the Port of Savannah on Nov. 15-17. The detail focused on the unsafe operations of commercial motor vehicles and included inspections of those transporting intermodal containers and hazardous materials.
During that time, officers conducted 461 inspections, with 82 being hazmat inspections, and issued:
Eight following too closely violations
48 improper lane usage violations
20 cell phone usage/distracted driving violations
"As Georgia continues to grow, so does the number of vehicles on the roadway," said Major Wayne Mobley, MCCD commanding officer. "I encourage all drivers, CMV as well as passenger vehicles, to stay focused and not drive distracted in order to keep Georgia's roadways safe."