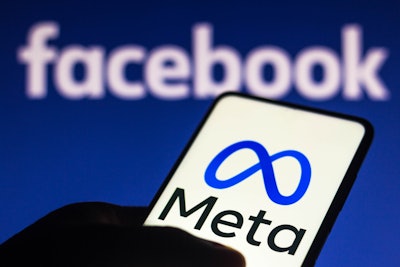 A women's trucker group has filed a federal complaint against Meta, the parent company of Facebook, claiming the social media network discriminates against certain users based on their gender and age in how it displays job-related ads.
Real Women in Trucking filed the complaint with the U.S. Equal Employment Opportunity Commission Thursday, Dec. 1. In part, the complaint says Facebook discriminates by showing more job ads, including those for truck driving positions, to younger male job seekers rather than older males and women.
Desiree Wood, president and founder of RWIT said she learned about the problem with Facebook job ads from other workers' rights advocates this fall. She said that led her to connect with her group's members about their experiences looking for work.
RWIT's complaint says the organization's members "have been routinely denied job advertisements on Facebook for truck driver positions because of their gender. And the organization's older members — especially those who are older than 64—have been routinely denied job ads on Facebook for truck driver positions because of their age."
The complaint adds, "Had Facebook not denied job ads to Real Women in Trucking's members because of their gender and age, those members would have had a significantly higher chance of receiving job ads for truck driver positions on Facebook; they would have received those ads; they would have clicked on those ads to learn about the open positions; and they would have applied for and obtained new positions with trucking companies. Because those members were denied job ads on Facebook, the members had to spend more time, energy, and resources to search for job openings than younger and male truckers who were not subjected to discrimination by Facebook."
In a response by email, Meta said, "Addressing fairness in ads is an industry-wide challenge and we've been collaborating with civil rights groups, academics and regulators to advance fairness in our ads system. We're actively building technology designed to make additional progress in this area."
In its complaint, RWIT contends because of how the algorithm Facebook uses to distribute ads works, "older job seekers are usually far less likely than younger job seekers to receive job ads, and men receive the lion's share of ads for blue-collar jobs, especially jobs in industries that have historically excluded women. Meanwhile, women receive a disproportionate share of ads for lower-paid jobs in social services, food services, education, and health care, especially administrative positions that are historically considered women's jobs."
The complaint further says, "Our investigation into Facebook's ad distribution practices — based on data made public by Facebook itself — has revealed that when Facebook distributes job ads to hundreds of millions of Americans, Facebook routinely discriminates based on gender and age when it decides which individuals receive those ads. And the levels of discrimination are dramatic. In some cases, even when employers directed Facebook to send their job ads to people of all genders and ages, Facebook delivered the ads to Facebook users who are over 99% male and 99% younger than 55 years old. These disparities are even more glaring when one considers that women make up over 54% of the Facebook users interested in job hunting and people older than 54 make up over 28% of Facebook users interested in job hunting."