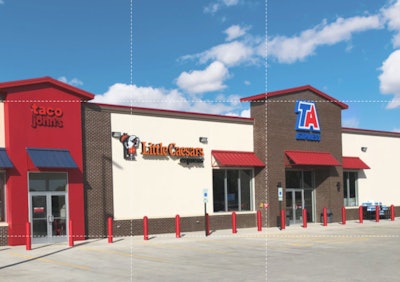 TravelCenters of America today said it signed 30 new franchise agreements in 2022, reaching its annual target. The company said in a statement it remains focused on franchising for accelerated network growth and continues to see year-over-year franchise signing growth. In 2022,
TA opened three new franchised sites and plans to open 20 franchised locations in 2023.
In addition, TA is focused on acquisitions for network growth. The company acquired seven existing travel centers (six with truck maintenance facilities) which began operating as TA or Petro locations in 2022, and three standalone truck service facilities, which began operating as TA Truck Service during the year.
"The success of TA's franchise and acquisition programs is a critical component of our strategic plan, and over time will add well located facilities to better serve our guests across the country," said Jon Pertchik, CEO of TA. "I am excited by meeting our 2022 target for growth in franchise sites and excited to see our new franchise partners flag their travel centers with the TA and Petro brands. Our franchise and acquisition programs, along with our success in implementing other parts of our turnaround plan, and focus on our strategic plan, are a continued sign of the success of our efforts to improve our business."