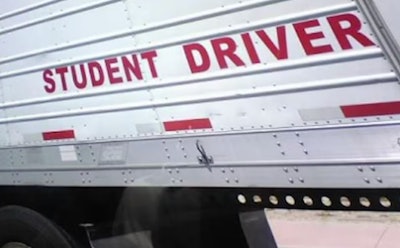 Danville Community College is partnering with Ancora Education to launch a CDL training program March 6.
The college, which is located in Danville, Virginia about 45 miles north of Greenville, North Carolina offers two options for training:
Weekday course: Four weeks, 16 10-hour days, Monday through Thursday, 7 a.m.to 5:30 p.m. (30 minutes for lunch)
Weekend course: Eight weeks, 16 ten-hour days, Saturday and Sunday, 7 a.m.to 5:30 p.m. (30 minutes for lunch)
Cost of the program is $4,500, which can be reduced to $1,500 through the Fast Forward Program if you are a Virginia Resident. The cost may be further reduced through income-contingent programs such. Call 434-797-8573 for details of funding options.
The program will begin with two tractor-trailers and eight students. A new class of eight students will begin every four weeks.
Click here for more details about enrollment.