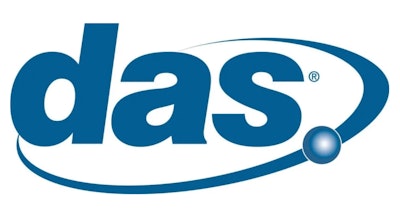 DAS, Inc.
In July of 2022 DAS Companies, Inc. secured a brand new 200,000 square foot distribution center in Franklin, Kentucky. After months of strategic preparation, planning and execution, the facility is officially opening for business March.
The warehouse location was strategically chosen to service DAS' current customer base in travel centers, convenience stores, and electronics and specialty retailers. The company said the addition of this warehouse expands the logistical network of DAS to three states and over 800,000 square feet of warehouse space.
To date, there are 80 employees and the location will serve over 1,500 customers. It has been recognized as an Economic Development Project by Franklin. To learn more about career opportunities, visit our company website under job opportunities
With more than 12,000 products in its global portfolio, DAS continues to stay focused on innovation that empowers the lifestyle of professional drivers and travelers alike. Recently, DAS entered into an exclusive licensing agreement to provide Cummins-branded products throughout North America. Additionally, DAS has also partnered with brands like Goodyear to continue to better support their business partners.
DAS Companies, Inc. is a full-service marketing and supply chain portfolio company based in Palmyra, Pennsylvania. Privately held, DAS Companies, Inc., designs, imports, and distributes truck and auto supplies, travel gear, and mobile electronics that offer safety, convenience, comfort, and connectedness to on-the-go consumers, through a series of channel partnerships, including travel centers, convenience stores, heavy-duty trucking, electronics and specialty retailers. DAS is the parent company of the RoadPro Family of Brands.