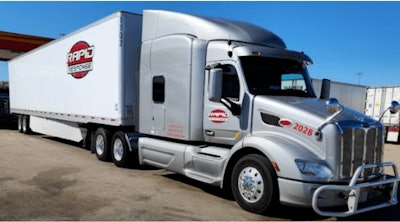 Rapid Response
A Wentzville, Missouri-based carrier is now owned by its employees.
St. Louis investment bankers ButcherJoseph & Co. served as a financial advisor to Rapid Response, Inc. on its sale to an employee stock ownership plan (ESOP),. and announced the transaction closed on Dec. 31, 2022. The formation of an ESOP makes Rapid Response 100% employee-owned, and the company's stock is now wholly held by the ESOP for the exclusive benefit of its employees, according to Butcher Joseph & Co.
Starting in 1982 with one straight truck and one furniture delivery customer, Rapid Response has grown into a carrier with 69 trucks and 65 drivers, according to the Federal Motor Carrier Safety Administration's listing. It specializes in delivering furniture across the St. Louis metro area.
The company also has a logistics division that has access to thousands of carriers with logistics professionals ready to tackle any transportation needs.
"Our business is built on long-term relationships and excellent service. I believe the ESOP transaction will only help strengthen our commitment to our customers," stated Rapid Response founder and President Rick Palo.
Delivery woes force carmakers to ask employees to become truck drivers
In light of a lack of truckers, two European carmakers are turning to existing employees to become truck drivers and deliver their finished products.
Stellantis and Renault are trying to get employees to switch jobs in order to get cars from their factories to dealers, according to a recent story in Bloomberg Hyperdrive. Stellantis, the parent company of 14 auto brands including Chrysler, Dodge, RAM, and Jeep, reports some 140 employees have made the job change.
The companies are picking up the tab for employees being trained to drive and getting their licenses.
The move by Stellantis and Renault is not dissimilar to the one made by Walmart with its Associate-To-Driver program. The retail giant's program has existing employees taking a 12-week course, and earning their CDLs.
The lack of drivers in Europe is caused, at least in part, by Russia's invasion of Ukraine. Many of the continent's truckers are from Ukraine.
ICYMI
Hazmat crash prompts Truck Safety Coalition to demand changes by DOT
CVSA's Roadcheck will focus on anti-lock brakes and load securement
Demands for 'massive rate and volume concessions' prompts carrier closure