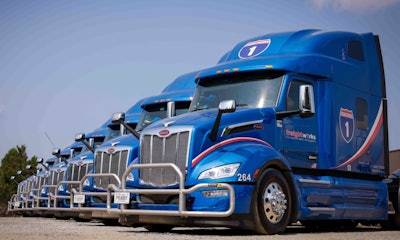 FreightWorks
A North Carolina carrier earlier this week announced it was ceasing operations.
FreightWorks Transportation and Logistics, which is based in Rutherfordton about 70 miles west of Charlotte, said the move to shut down was prompted when "several major customers required massive rate and volume concessions in the last week (that) ... far exceeded the scale of what we could absorb,"
FreightWorks, according to the Federal Motor Carrier Safety Administration had 140 drivers and 186 power units. It was founded in April of 2012.
"Our first priorities are to our employees, our customers, and our creditors," the company said in a statement. "Based on recent events, the most responsible path forward is to wind the company down in an expedited manner," the company said in their press release. "We want to make sure employees are paid, loads are delivered and other financial disruption is minimized. We express our deepest gratitude to our team for their dedication, loyalty, and exceptional service."