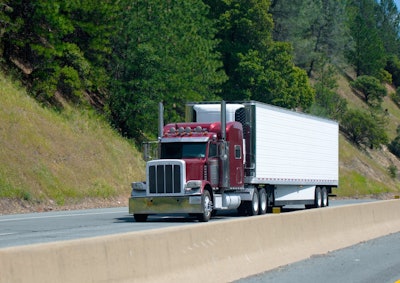 T3 Tech, LLC recently announced the launch of a transportation management system developed from the ground up for small fleet owners and operators.
Small fleets operating 20 or fewer trucks comprise 97 percent of the more than 500,000 for-hire motor carriers registered with the Department of Transportation.
The creators of TrueTMS say it has a user-friendly interface and structured workflows that support all steps in the order-to-cash lifecycle of freight transactions. The cloud-based system is designed to help fleets improve driver, load, and asset management to grow revenue, profitability, and accelerate cash flow.
According to T3 Tech, core features in the software that enable small fleets to improve operating efficiency include:
Load Management. Users can quickly and easily assign loads to drivers, track their progress, and adjust routes as needed to maximize profitability.
Driver Dispatch Management. Users can optimize routes and have end-to-end visibility of load progress to ensure safe, on-time deliveries.
ELD Integration. TrueTMS is compatible with more than 30 ELD providers to deliver real-time visibility of assets, driver hours, and other status details for planning loads and maintaining compliance.
On-Demand Reporting. Fleets can access their data from user-friendly dashboards and customized reports.
The developers said TrueTMS is "simple to use, quick to implement, and integrates easily with existing software systems to fill gaps. Users can access the system anywhere on any device."