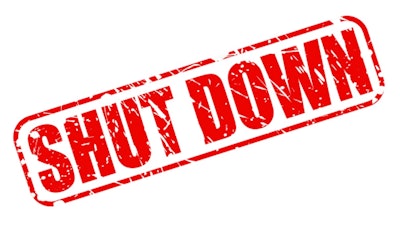 The Federal Motor Carrier Safety Administration recently declared a New York-licensed commercial driver to be an imminent hazard to public safety and ordered him to immediately cease operating any commercial motor vehicle in interstate or intrastate commerce. Saul Aquiles Carrera was served the federal order April 14.
According to the FMCSA, on March 26, Carrera was driving a commercial motor vehicle on Interstate 81 in Tennessee. At about 7 p.m., Carrera ran into another vehicle that was disabled on the side of the road, killing four people and injuring another. Subsequent testing showed Carrera had a blood alcohol concentration of 0.16, well over the .04 threshold for a CMV driver.
Additionally, empty beer cans were found in and around the cab of Carrera's vehicle. Under the Federal Motor Carrier Safety Regulations, drivers with a commercial driver's license are subject to a variety of prohibitions on the use of alcohol prior to and while driving CMVs, including a prohibition on using any alcohol within four hours of driving and a prohibition on driving with an alcohol concentration of .04 or greater.
Based on this, Carrera will be listed as prohibited in FMCSA's Drug and Alcohol Clearinghouse, and FMCSA is working with the state of New York to disqualify his CDL. He is charged in Tennessee with four counts of vehicular homicide by Intoxication, driving under the influence, reckless aggravated assault, reckless endangerment, and failing to exercise due care.
FMCSA's imminent hazard out-of-service order said Carrera's "blatant and egregious violations of the FMCSRs and disregard for the safety of the motoring public demonstrated by these actions substantially increases the likelihood of serious injury or death to you and/or the motoring public." Failing to comply with the provisions of the federal imminent hazard order may result in civil penalties of up to $2,232. Knowing and/or willful violations may result in criminal penalties.
A copy of the Imminent Hazard Order issued to Carrera is available here.