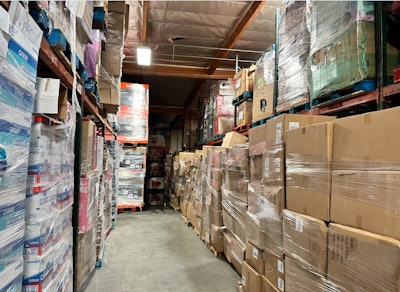 California Highway Patrol
A more than yearlong investigation led to California authorities to crack a $150 million cargo theft ring and the arrest of 40 suspects who authorities said stole five to seven trailer loads a week.
The California Highway Patrol's Organized Retail Crime Task Force (ORCTF) along with CHP investigators assigned to the Cargo Theft Interdiction Program conducted a statewide enforcement operation -- called Operation Overload -- that recovered more than $50 million in stolen merchandise and 20 stolen cargo trailers, and the seizure of several tractor-trailers, multiple firearms, including ghost guns, over $550,000 in cash, and 13 gold bars.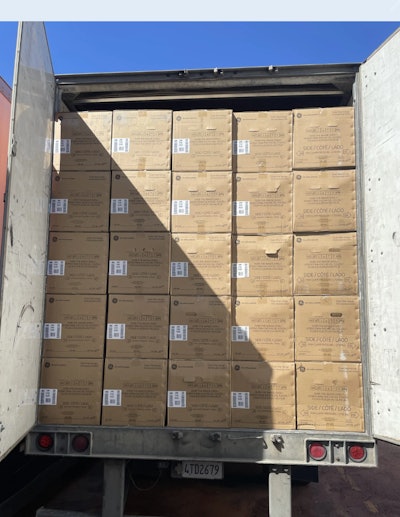 CHP said the stolen cargo included TVs, computers, microwaves, cars, and even makeup. In announcing the enforcement effort's success, CHP said the criminal organization stole cargo while it is waiting to be processed or moved. The ring also posed as drivers, taking loads, but never delivering them to their proper location, according to CHP.
The case originated in March 2022 and resulted in CHP conducting over 50 targeted operations involving multiple surveillance teams and undercover officers. The suspects are believed to be responsible for the theft of more than 200 cargo loads. Major retailers are among the victims of the thefts investigated. The suspects involved are facing several felony charges involving conspiracy to commit grand theft, grand theft of cargo, vehicle theft, and identity theft.
"This team has worked tirelessly to unravel this complex case," said CHP Commissioner Sean Duryee. "I continue to be impressed by the dedication and commitment put forth daily by our officers and investigators. Their efforts help make California a safer place to live and work."
CHP said it is seeking charges of conspiracy, grand theft, grand cargo theft, identity theft, and possession of illegal guns. They also said they expect the operation to continue for several more months.