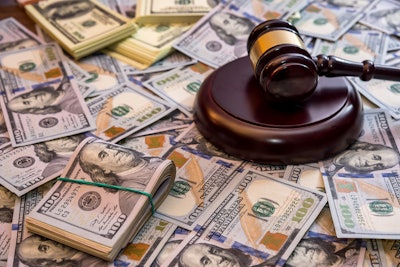 A major trucking industry organization is applauding the enactment of lawsuit abuse reform legislation in Montana establishing consumer protections and disclosures in third-party litigation financing. The legislation requires lawsuit lenders to register in the state and makes judges, juries, and defendants aware when a third party is financing the litigation.
Gov. Greg Gianforte signed the bill into law last week.
"The civil justice system is not a stock market, but that is what it's becoming with the rise of third-party litigation financing," said ATA President and CEO Chris Spear. "This common-sense measure will bring lawsuit lenders out from the shadows and make the fact finders aware that a disinterested third party has a financial stake in any verdict. We expect other states will soon follow Montana's lead in ensuring full transparency behind this perverse and shady practice."
Third-party litigation financing is an arrangement where a funder who is not a party to the lawsuit agrees to help fund it. Funders are typically private firms operating large investment portfolios who expect to get a payout if the suit is successful. The practice disincentivizes reasonable settlements and puts pressure on plaintiffs to seek outsized verdicts in order for lenders to receive a return on their investment, according to a statement from ATA.
"When third-party financiers profit from the justice system, it drives up the cost of litigation for everyone and reduces the efficiency of the process," said Duane Williams, executive director of the Montana Trucking Association. "This law will help prevent predatory lawsuits that hinder our industry's ability to serve our state and economy safely and efficiently."
Montana's reforms follow other comprehensive lawsuit abuse reforms recently enacted in Florida and Iowa.