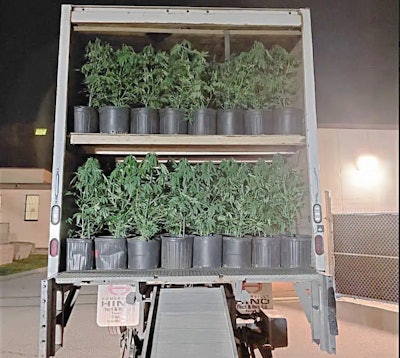 When police and truck inspectors made a recent stop, they were surprised to find what the truck was hauling.
Ontario Provincial Police assisted Ontario Ministry of Transportation inspectors when they pulled over a truck on the Queen Elizabeth Way near Burlington, Ontario, Canada. When they opened the truck, inspectors found 416 marijuana plants.
The driver, a 59-year-old Markham, Ontario man, is now facing a drug trafficking charge.
The incident occurred May 6.