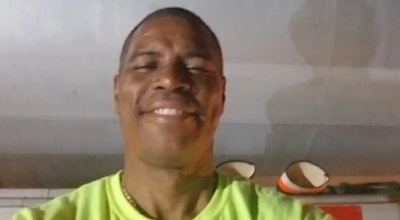 Friends, neighbors and even Philadephia's five pro sports teams have come together to support the family of the truck driver who died June 11 in the crash that closed down Interstate 95 in the city.
The Phillies, Flyers, 76ers, Eagles, and Union combined to donate $50,000 to s fund to provide for the daughter of Nathan Moody, 53, who died when the gasoline tanker he was driving rolled over and caught fire.
The fire led to the collapse of the northbound lanes of I-95 in Philadelphia. It also compromised the southbound lanes.
Early on it was estimated I-96 would be closed for months. However, that estimate was reimagined to a matter of weeks. In the end, the temporary lanes built overtop of fill made of recycled glass nuggets reopened last Friday at about noon.
"They said it couldn't be done," Gov. Josh Shapiro said at the reopening of I-95. "And today, all of us here together proved them wrong. We rebuilt I-95 in just 12 days."
He credited the efforts of government at all levels at the men and women of the city's building trades union for the speed reopening.
In addition to the donations by the city's sports teams, a crowdfunding page has already collected another $40,000.