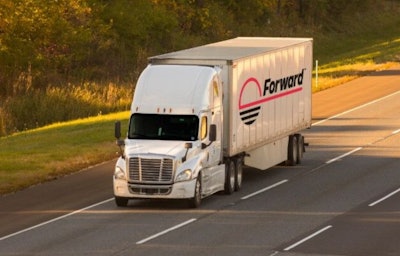 Forward Air
Forward Air and Omni Logistics late last week announced the two companies were merging, creating a network of more than 300 terminals and expanding Forward's international reach.
The terms of the agreement call for Omni shareholders to receive $150 million in cash and Forward Air common stock and preferred stock.
Headquartered in Dallas, Texas, Omni is an asset-light, high-touch logistics and supply chain management company with customer relationships in high-growth end markets. Omni delivers domestic and international freight forwarding, fulfillment services, customs brokerage, distribution, and value-added services for time-sensitive freight to U.S.-based customers operating both domestically and internationally, according to a statement from the two companies.
RELATED NEWS: Forward Air expands its drayage operations in metro New York
Tom Schmitt, chairman, president and chief executive officer of Forward, said, "The combination of Omni with Forward creates a company positioned to achieve the full potential of our LTL business, provide a broad offering of complementary services to our customers, and deliver meaningful value for our shareholders. Bringing together our organizations is a key stepping stone of the fourth and final phase of our Grow Forward journey to focus on high-value freight, develop an efficient operating network, implement strategic pricing discipline, and drive an expanded customer base."
Headquartered in Greenville, Tennessee, Forward Air is an asset-light provider of transportation services across the United States, Canada, and Mexico. It provides expedited less-than-truckload services, including local pick-up and delivery, shipment consolidation/deconsolidation, warehousing, and customs brokerage.