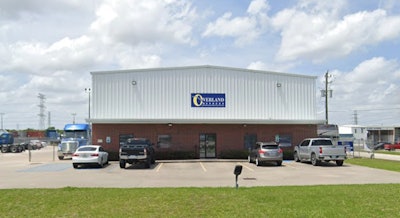 Overland Express
U.S. Multimodal Group Wednesday announced it acquired Overland Express and Overland Distribution, based in La Porte, Texas with drayage and warehousing services in the Southeast of the United States. Overland is led by a leadership team that has 100 years of combined industry experience.
Terms of the deal were not disclosed.Tenney Group, an industry-specialized mergers and acquisitions advisory firm, represented Overland during this transaction.
USMMG, based out of Franklin, Tennessee, is a privately held, asset-based provider of transportation and logistics services. They maintain their own fleet of equipment, in addition to having interchange agreements with intermodal chassis pools, rail lines, and steamships.
USMMG has seen rapid growth in its business segments both through organic business development and through acquisition, according to a statement from the Tenney Group.
Located in the Houston area for over 46 years, Overland has been one of the premier transportation companies for drayage and warehousing services in the Southeast. Overland offers local, intermediate, and OTR routes to and from ports, drop yards, and ultimately to customer sites. The warehousing business offers trans-loading services as well as long-term inventory storage solutions to companies across industries, including pet food, wood/metal products, lumber, paper, rice, and solar equipment.
The Tenney Group team was led by Vice President Ashesh Pansuria and included associates Beau McGinnis Ginnis and Dallas Stauffer, CPA .
Tenney Group is a merger and acquisition advisory firm that has been dedicated to the transportation and logistics industry since 1973. Tenney Group primarily provides sell-side advisory services for companies with annual revenues ranging from $20 million to $300 million.