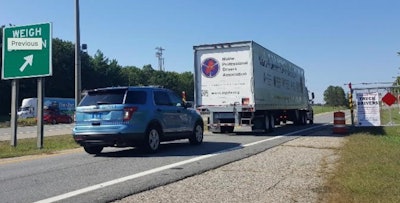 Maine Professional Drivers Association
National Truck Drivers Appreciation Week gets off to a special start in Maine early next week.
On Monday, Sept. 11 from 11 a.m. to 2 p.m., the Maine Professional Drivers Association and Maine State Police will be serving a "thank you" lunch to truckers.
RELATED NEWS: Businesses offering National Truck Driver Appreciation Week specials
The event takes place at the southbound weigh station on Interstate 95 in Kittery.
Truckers will enjoy lobster rolls, chips, fruit, and a beverage that have been donated by some of the association's supporting members.