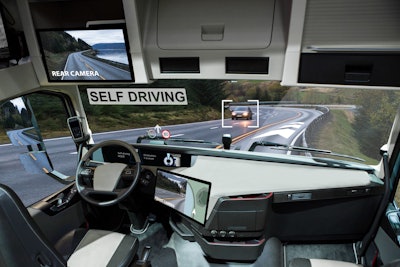 The California Senate Monday passed a bill that requires a human safety driver to be onboard any autonomous heavy-duty truck operating on the state's public highways.
The bill, which passed by a margin of 36-6, now goes to Gov. Gavin Newsome, who is expected to veto it. Newsome has long been a supporter of the state's technology industries.
Supporters of the bill say it is meant to ensure highway safety and also protect the jobs of truck drivers.
The future of autonomous trucks is the subject of a hearing Wednesday morning held by the House Committee on Transportation and Infrastructure's Subcommittee on Highways and Transit.
"The Future of Automated Commercial Motor Vehicles: Impacts on Society, the Supply Chain, and U.S. Economic Leadership" begins at 10 a.m. Wednesday, and can be viewed live here.
Scheduled to testify are:
Chris Urmson, co-founder and chief executive officer of Aurora Innovation, Inc.
Jeff Farrah, executive director of the Autonomous Vehicle Industry Association
Chris Spear, president and chief executive officer of the American Trucking Associations
Cathy Chase, president of Advocates for Highway and Auto Safety