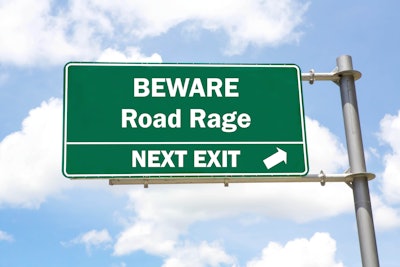 Just a quick heads-up: be extra careful driving through Arizona.
A new study found it leads the U.S. with the most confrontational drivers. In fact, Arizona had a perfect score based on the methodology used by Forbes Advisor when it questioned 10,000 licensed drivers to get a handle on the growing problem of road rage.
Based on nine key metrics, Forbes Advisor found, among other things:
Arizona tops the list of states with the worst road rage
Delaware is home to the most polite drivers in the nation
Five of the top 10 states with the most confrontational drivers are in the South, including West Virginia, Virginia, Oklahoma, Alabama, and Texas
Four of the top 10 states with the most polite drivers are in the Pacific and West, including Idaho, Wyoming, Washington, and New Mexico
Drivers reported experiencing road rage most frequently on city streets (29.18%), on freeways or highways (26.59%), and in parking lots (14.9%)
The top 10 states with the most confrontational drivers include:
Arizona
Rhode Island
West Virginia
Virginia
Oklahoma
Alabama
Connecticut
Illinois
Texas
Ohio
Forbes Advisor also found out why people are feeling overly stressed on the highway. The leading cause was heavy traffic (39.35%) Then came already feeling stressed (38.06%), running late (33.89%), already feeling angry (32.49%), and feeling tired (26.86%).
See more details of the Forbes Advisor survey.
Use the comments section below to tell us where you've encountered confrontational drivers.