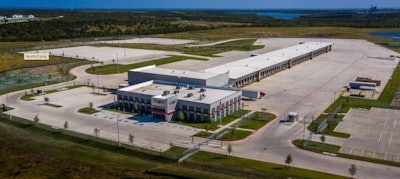 Southeastern Freight Lines
Southeastern Freight Lines, a leading provider of regional less-than-truckload services, today announced the opening of a relocated service center in Austin, Texas.  
The new Austin service center, located at 10001 E US Hwy 290, consists of 120 dock doors and 57 associates. It also has a refreshed appointment warehouse, larger office and breakroom spaces, and a fuel island for drivers.
The company said the new facility will not only bolster its operational capabilities by guaranteeing earlier deliveries and pick-ups, but aid in the development of an increasingly collaborative and productive work environment for associates across the greater Austin region to grow their professional skills.
RELATED NEWS: Southeastern Freight Lines opens new service center in New Orleans
"It's incredible to see how our Austin operation has evolved over the last 20 years. We're excited about the opportunity the new facility provides us to serve our customers at a higher level, but also the advantage it gives us to effectively navigate the rapid growth in Austin," said Coley Campbell, senior vice president of operations. "I look forward to supporting our great team of Austin associates while they continue to meet our customers' needs in this next chapter."  
Previously located at 1916 Waukesha Drive, the Austin service center opened for business in May 2000. 
"As the Texas market continues to grow, we recognize Austin as one of the top 10 most populated cities in America. SEFL's vision to support current and future needs led us to build a state-of-the-art facility," said Austin Winters, regional vice president of operations. "By adding dock doors and owning the acreage to expand, we have added capacity well into the future. We feel the new location is even better situated to provide outstanding service to our customers."