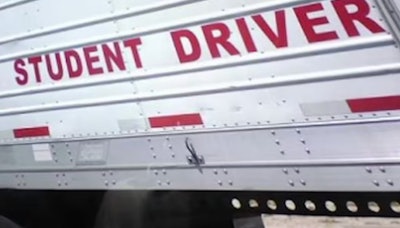 The Federal Motor Carrier Safety Administration Thursday announced it will award about $48 million in grant funding to increase commercial driver's license driver training opportunities and continue to improve the process of obtaining a CDL. This funding, which is part of the Biden Administration's Trucking Action Plan, is aimed at improving the resiliency of the nation's supply chain and strengthening America's trucking workforce, according to a statement from the FMCSA.
"Every day, we all count on food, clothing, medicine, and other goods that reach us thanks to America's truck drivers," said U.S. Transportation Secretary Pete Buttigieg. "With these grants, we are helping states bring more well-trained drivers into this essential field, strengthening our supply chains for years to come."
FMCSA is awarding more than $44 million to states and other entities to operate national CDL programs through the Commercial Driver's License Program Implementation (CDLPI) grant. This will help states expedite CDL issuance and renewals and ensure states electronically exchange conviction and disqualification data.
It will also implement regulatory safety requirements supporting the National Roadway Safety Strategy and develop human trafficking outreach and education materials for CDL drivers. Examples of projects funded include hiring state personnel to reduce CDL skills testing delays, improving CDL reporting, maintaining accurate driver records, and training CDL skills test examiners.
Thanks to the more than $3 million investment from the Bipartisan Infrastructure Law, Commercial Motor Vehicle Operator Safety Training grant recipients will also increase their capacity to train veterans and their family members, individuals from underserved and refugee communities, and other Americans to safely operate CMVs, obtain their CDLs, and enter the truck and bus driving profession.
"This essential funding provided through the CMVOST grant program will help expand and diversify the pool of trained drivers, with an important focus on attracting Veterans and individuals from underserved and refugee communities," said FMCSA Administrator Robin Hutcheson. "We're proud that these grants are giving priority to current and former members of the U.S. Armed Forces, including National Guard, Reservists, and their family members, to pursue a commercial driver's license."