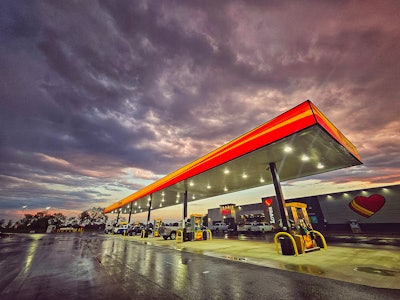 Love's Travel Stops
Love's Travel Stops is doubling its presence in Prescott, Arkansas, with the opening of its second location there today. The new store in Prescott is located off Interstate 30 at 2005 Highway 19 North and includes 84 truck parking spaces.
The location will also feature the company's fourth truck wash, a newer amenity Love's started adding earlier this year.
The Prescott location is open 24/7 and includes:
More than 13,000 square feet

Bojangles (opening Sept. 25)
Speedco (opening Oct. 20.)
Truck Wash (opening Oct. 2)
Eight diesel bays
Seven showers
Laundry facilities
CAT scale

  
"We're excited to open our second location in Prescott and add more amenities to help get customers back on the road quickly," said Shane Wharton, president of Love's. "This location will have ample parking, a Speedco and truck wash for professional drivers, and all the amenities customers enjoy like fresh food, clean restrooms and friendly faces."
Prescott is located about 48 miles northeast of Texarkana, Arkansas.