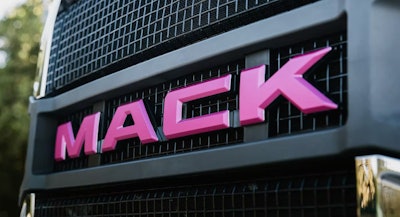 Mack Trucks
Members of the United Auto Workers union earlier this week overwhelmingly ratified a new contract with Mack Trucks, ending a 39-day walkout at the truckmaker's three plants.
Approval of the new five-year deal came after an earlier contract agreement between union negotiators and the company was rejected by the union's rank and file. That tentative contract included a 19% wage increase, which union members said was not sufficient.
Terms of the approved new contract were not made public.
"The new agreement guarantees significant wage growth and delivers excellent benefits for our employees and their families," said Mack President Stephen Roy. "At the same time, it will safeguard our competitiveness and allow us to continue making the necessary investments in our people, plants, and products."
The new agreement covers about 3,900 employees at Mack facilities in Pennsylvania, Maryland, and Florida.
Employees are expected to return to work Monday.
The UAW's deal with Mack comes as the union works to finalize contracts with automaker Ford, General Motors, and Stellantis.