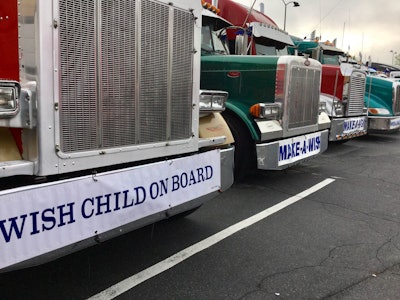 Right about now I ought to be southbound on Interstate 81 headed through Pennsylvania:
Scranton

Moosic

Wilkes-Barre

Hometown

Frackville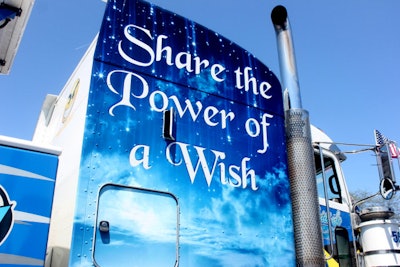 Destination: Lititz and the Wilbur Lititz, a near-perfect hotel created in what used to be a chocolate factory. Dinner at Tomato Pie or the Appalachian Brewing Company.
Then, on Sunday leave early to go to the Manheim Auto Auction, the new start/finish for one of the nicest, most successful, and truly trucker-friendly events in the East: the annual Mother's Day Convoy that raises money for Make-A-Wish.
Instead, I'll remain at home in Upstate New York. Walk the dog. Work at my desk. Work in the yard if it doesn't rain … or snow.
Sadly, the Mother's Day Convoy, which for 30 years was held in Lancaster, was one of many trucking events shuttered by the COVID-19 coronavirus outbreak. That means, some 600 or so trucks will not line up and convoy to nearby Ephrata and back. It also means hundreds of locals will not line the convoy's route to see every sort of truck — vintage and new, show trucks and working tractor-trailers, utility bucket trucks, fire engines, and ambulances.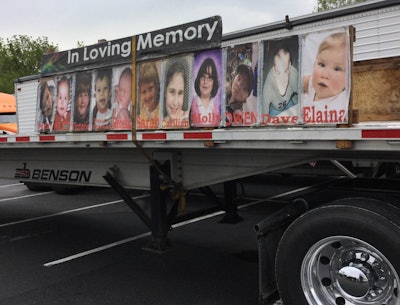 Like similar convoys around the country, this one in truly Instangramable Pennsylvania Dutch Country, raises awareness and money for a good cause. Last year's convoy raised $600,542 for Make-A-Wish of Philadelphia, Delaware and Susquehanna Valley, which grants wishes to kids with life-threatening illnesses. Most of that money was brought in by the truckers.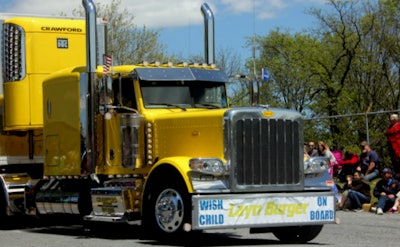 Talk to the drivers who surrender their time and treasure for the event and you come away with one reassuring fact: they're in it for the right reason. Ask why they're spending a precious weekend for what amounts to a drive through the countryside and to a man or woman they all say the same thing, "For the kids."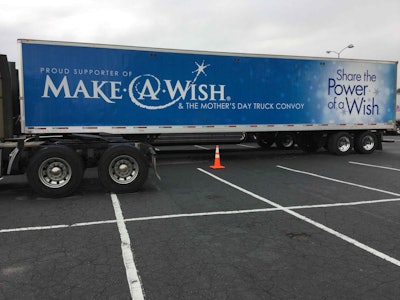 These hard-working truckers have soft hearts for kids in need. Not their own kids, just sick kids who deserve something special to give them a break from the daily grind of their illness. Kids like:
Daniel, who's 10, has a degenerative neuro-sensory disease and whose wish was to be a weatherman

Annie, 18, who has congestive heart failure and wanted to go surfing

Aaron, 17, with a chronic respiratory condition, wanted to meet NBC Nightly News reporter Katy Tur

Kyle, 16, who has leukemia wanted a cello

Anavah, 11, has a congenital heart defect and like so many other kids, wanted to a puppy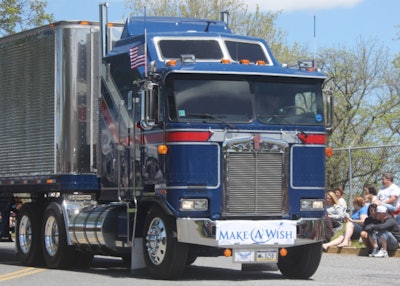 And, by raising money and joining hundreds of their colleagues in giving up their Mother's Day, truckers made those and many other wishes come true.
For the kids.
Sadly, just as the COVID-19 coronavirus sucks the life out of its victims, it has also had a seriously debilitating effect on much of trucking. Freight rates have cratered. Some mall carriers have called it quits. Some large ones have cut pay, laid people off, retooled their approaches to business. Truck manufacturing has stalled. And, some truckers have learned they are essential, while others have found they are expendable.
But, the cancellation of events like the Mother's Day Convoy, MATS and GATS, the ATHS convention and truck show, and the ATCA's venerable show at Macungie also drains some of the joy out of the business, out of being a trucker.
Here's hoping that come early October, enough Americans will have had the great good sense to wash their hands, keep their distance and wear masks that the much-ballyhooed "new normal" includes the All-Mack Show at Gerhart Machinery can happen. If so, I'll be back on southbound I-80 headed to Lititz.