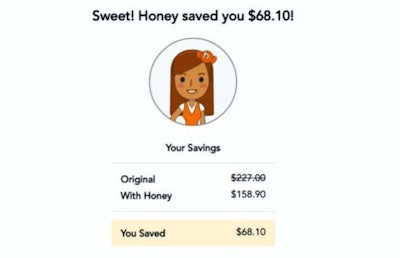 If you shop online, there now is a tool that will help make sure you get the best deal possible for whatever you purchase.
Called Honey, the extension for use on Chrome searches for coupon codes and automatically applies any that work to your checkout cart. Honey works with over 100 stores, and adds a new button to your checkout page.
It also will help you qualify for cash bonuses.
This video gives you a good idea oh how the free Chrome extension works.