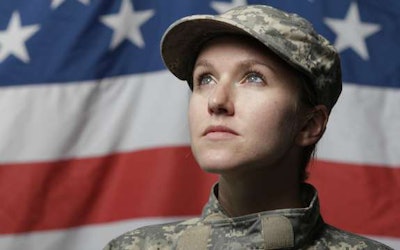 More than 1.8 million women are veterans of the U.S. armed forces.
If you're one of them and drive a truck, "Truckers News" wants to recognize you on Veterans Day, Nov. 11.
On Veterans Day, "Trucker's News" will publish a salute to veterans, and we want you to be part of that tribute.
Click here to share a photo of you in uniform from your time in the military and tell us a little bit about yourself.
Army. Navy. Marines. Air Force. Coast Guard. National Guard. "Truckers News" wants to salute all of you, and recognize you for your service to your country.