"I've got your back."
Sadly, that is an overworked phrase and one that often is more hype than help. This is especially true for a woman trucker who may be making a long walk across a dimly lit parking lot at night.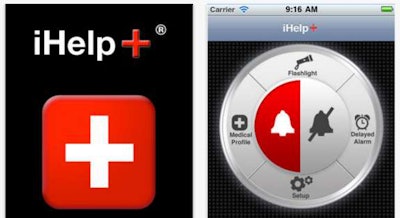 And, while it may not be the same as having a member of Seal Team 6 walking alongside you, iHelp+ can help you get out of a sticky situation and let others know you need help.
This smartphone app bills itself as a personal alarm system. If you find yourself in trouble, a push of the button:
sounds an audible and silent alarm
sends a distress signal to the 24/7 monitoring center with your location
maps your location
iHelp+ also allows you to add up to four contacts for quick help in the case of emergency, and allows you to call, text or email one of your contacts with a touch of a screen.
The app also lets you enter personal and medical information like medical alerts, allergies, primary care physician and health insurance, which can be accessed by first responders in case of an emergency.
Available for iOS and Android.
Costs $6.99 per month.