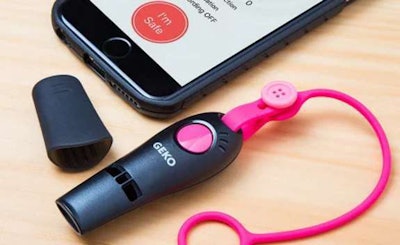 If you're out and alone and feeling unsafe, give a whistle and help can be on the way.
GEKO has paired the safety whistle with an emergency tracker to let others know you may need help. With a blow of the GPS-connected whistle — or the push of a button — GEKO calls, or sends an email or text message to three of your contacts. They're notified of your exact location, and will receive updates on your whereabouts every two to three minutes until you deactivate the alert.
GEKO says their device is a low-profile way to feel safe, whether you're out at night or as a just-in-case precaution.
Order online for $39.95.