If you like to cook or just like learning more about food, the internet is like having the world's largest cook school next door.
This is, admittedly, a small slice of all the tasty content out there, but it's a start. So, tuck a napkin under your chin and check these out on your next break from driving.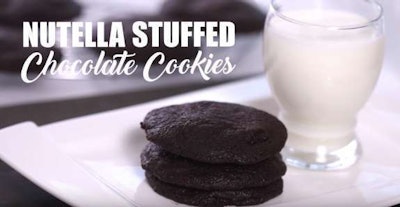 Healthy Junk Food: Did you ever want to know how to make your favorite fast food dishes at home? Or how to create giant sized versions of some of those same dishes? JP and Julia show you how. They do it with a little bit of humor as well. But, don't let the name of the channel fool you. After all, just how healthy can Lucky Charms shot glasses and Oreo tacos really be?
Jamie Oliver's Food Tube: Jamie Oliver is one of England's most popular and prominent chefs. While he cooks a lot of classic British dishes, but he also shows you how to make just some simple and simply excellent comfort food. He also has a great sense of humor and offers plenty of tips on healthy eating.
Home Cooking Adventures : From chicken and chorizo paella to Nutella-stuffed chocolate, this YouTube channel is a massive collection of recipes. These are short, unmoderated videos that show you how to prepare each dish. The nice part about this channel is that each video includes the recipe printed below the video and it can be found on the channel's blog as well.
Tasty: If you're on Facebook — and who isn't? — you most likely have had a friend or friend of a friend post one of these quick recipe videos for anything from cheesy crackers to easy banana cream pie to lemon ricotta pancakes. Most come with an upbeat soundtrack. Tasty also offers longer pieces like one titled 4 Ways to Cook Salmon. All have recipes and preparation instructions.
Hungry: This is another collection of recipes across the entire spectrum of eating. One of the nice things about Hungry is that it also offers videos on cooking techniques; how to make vegetable stock, how to make aioli, how to make dashi. It also shows you how to make a homemade imitation of Wendy's Frosty and fries.
Ballistic BBQ: If you prefer your food cooked over an open flame — or least near one — than this is a YouTube channel for you. The recipes here are made using a Gator Pit offset smoker, Weber kettle, Big Green Egg and Pit Barrel Cooker. How serious is this channel? It has 55 recipes for hamburgers alone.
Laura In The Kitchen: Laura Vitale is a personable cook whose focus is Italian food. She will, of course, show you how to make zeppole and tortellini with butternut squash, but also how to whip up churros, Nutella Pop Tarts and Tex Mex chicken noodle soup.