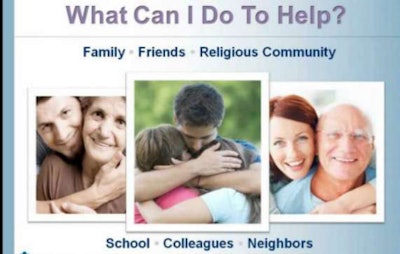 OK, first things first: At one time or another, everyone needs a little help, and there is nothing wrong with admitting that and asking for it.
This is especially true for you as a woman/mother who may have extra care-giving duties on your "to do" list before and after you are done driving for the day. But, it still can be hard to ask for help and get what you need when you need it. A website and accompanying app makes all of that a bit easier.
Lotsa Helping Hands is a website that allows you to create what it calls a "community" of people that are willing to lend a hand. It allows you to set up such a community for yourself or for others you care about or care for, and schedule things that need doing, things others can volunteer to help with. It even lets you thank people who lend a hand.
The website lists examples about how people have used Lotsa Helping Hands and they range from helping a family deal with a father's cancer to a woman who wanted to send care pages to deployed soldiers. But, not every caring community has such dramatic needs. You can look to join a community and see that many people have much simpler needs: short-term child care needs, rides to physical therapy for a person recovering from knee surgery, meals for a loved one while a caregiver is away.
Smartphone apps for iOs and Android let you administer your community even when on the road.
Sounds like the sort of helping hand a busy woman who may be on the road a lot could use. It's also a way for a caring person to give back to a friend or family member.