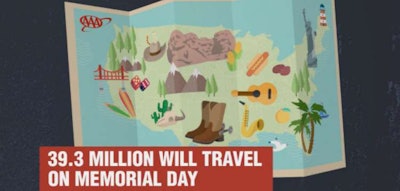 The number of people traveling this weekend is expected to increase by one million over last year, creating the highest Memorial Day travel volume since 2005.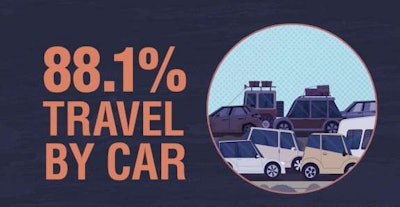 AAA projects that 39.3 million Americans will travel 50 miles or more away from home this Memorial Day weekend, and the vast majority of them — 34.6 million or 88.1 percent — will be driving.
The Memorial Day holiday travel period is defined by AAA as Thursday, May 25 to Monday, May 29.
"The expected spike in Memorial Day travel mirrors the positive growth seen throughout the travel industry this year," said Bill Sutherland, AAA senior vice president, Travel and Publishing. "Higher confidence has led to more consumer spending, and many Americans are choosing to allocate their extra money on travel this Memorial Day."
And, it won't be cheap. AAA says drivers will pay the highest Memorial Day gas prices since 2015. Airfares, car rental rates and mid-range hotels are all trending higher than last Memorial Day.