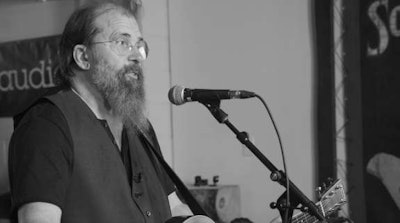 Which best describes Steve Earle:
Author of a novel, a collection of short stories and a play
Winner of three Grammy Awards
Performed with Shawn Colvin, Patti Smith, Sheryl Crow, Emmylou Harris, and Chris Hillman
Had his 17th album So You Wannabe an Outlaw released last month
All of the above
Yes, of course the answer is 5.
Most importantly, the veteran Texas singer/songwriter and his band The Dukes delivered a new country-tinged album last month that features duets with Willie Nelson, Miranda Lambert and Johnny Bush. And, if that's not enough, Earle says the new music is a tribute to one of country's music greatest outlaws.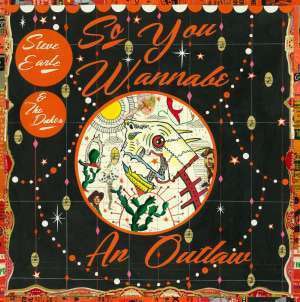 "I was out to unapologetically 'channel' Waylon (Jennings) as best as I could." Earle said in an interview with BroadwayWorld.com. "This record was all about me playing on the back pick-up of a '66 Fender Telecaster on an entire record for the first time in my life. The vocal part of it is a little different. I certainly don't sound like Waylon Jennings."
What the album sounds like is vintage Steve Earle.
So You Wanna Be an Outlaw's tracks include:
1. "So You Wanna Be an Outlaw" (feat. Willie Nelson)
2. "Lookin' for a Woman"
3. "The Firebreak Line"
4. "News From Colorado"
5. "If Mama Coulda Seen Me"
6. "Fixin' to Die"
7. "This Is How It Ends" (feat. Miranda Lambert)
8. "The Girl on the Mountain"
9. "You Broke My Heart"
10. "Walkin' in LA" (feat. Johnny Bush)
11. "Sunset Highway"
12. "Goodbye Michelangelo"
Deluxe Edition Bonus Tracks (covers):
1. "Ain't No God in Mexico" (by Billy Joe Shaver)
2. "Sister's Coming Home / Down At the Corner Beer Joint" (by Willie Nelson)
3. "The Local Memory" (by Willie Nelson)
4. "Are You Sure Hank Done It This Way" (by Waylon Jennings)