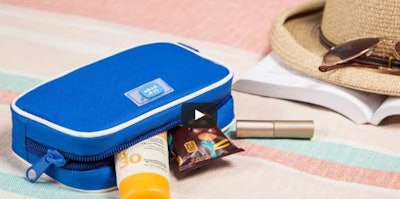 Folks in parts of the U.S. this summer must feel as they're living under a broiler as new record-high temperatures prevail.
The Cool-It Caddy might be helpful to them or for folks who have travel through their locations, like many over the road truck drivers do. This small insulated bag can:
serve as a mini-cooler to keep snacks from melting
protect temperature-sensitive medications
keep your makeup from turning to unusable goo
The Cool-It Caddy, created by an Arizona outdoors enthusiast, has hidden freezer packs inside. All you do is place it in the freezer with a towel inside to prop it open and then fill it up with what needs to be kept cool before you hit the road. The goodies inside will stay cool for up to five hours, according to the maker.
Order online for $33.95.