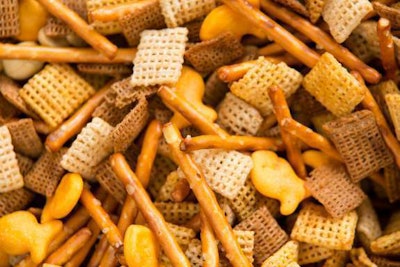 Chex Mix is not just for the holidays anymore.
This impossible to resist combination of cereals, pretzels and nuts is a good ridealong snack, and you can use your truck's slow cooker to whip up a batch as you drive.
Ali at the Gimme Some Oven cooking blog supplies the recipe and says it takes about three hours on low to prepare. But, like any inventive cook you may have your own way of tweaking the basic mix to your own liking. Some cooks like a sweeter version, while others like it spicy. Check out this collection of recipes on Pinterest.
Worth noting: This is not a low-cal or low-sodium snack. Indulge accordingly if either of those is a concern.