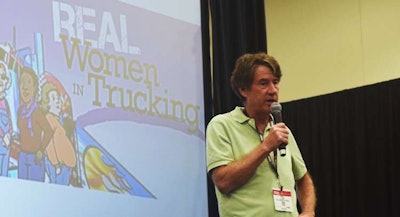 Technology continues to fill cab of the American trucker, especially company drivers.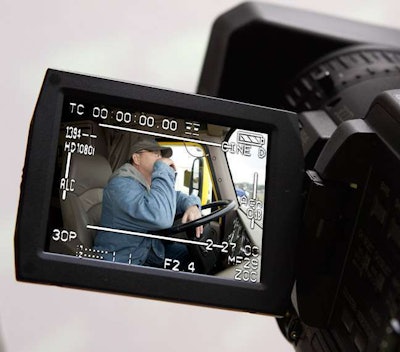 One of the more controversial pieces of equipment being seen in more and more trucks is the video camera that faces the driver. Most often these are meant to help keep track of a driver who may be having problems with fatigue while driving, and other safety issues.
But, there are many drivers who see them as an invasion of their privacy. That was one of the topics of discussion when the Real Women In Trucking organization held a question and answer session with lawyers specializing in trucking issues during the recent Great American Trucking Show in Dallas.
Overdrive Senior Editor Todd Dills was at that program and in part writes:
"Early in the Q&A period, driver-facing cameras came up in a question from small fleet owner Les Willis, who asked, succinctly, 'Is an inward-facing camera [in a truck] an invasion of privacy' under the law?
"(Lawyer Paul)Taylor, whose answer echoed his own past thoughts about arguments around electronic logging devices and privacy invasions, noted 'Employers have a right to make bad decisions, so long as it doesn't violate a specific law. I don't like it, and I can see where a driver might not want to work' for a company who's installed driver-facing cams, 'but the courts aren't HR departments.'"
Also discussed were drivers' rights to refuse such cameras and the question of those cameras being able to see into a truck's sleeper berth.