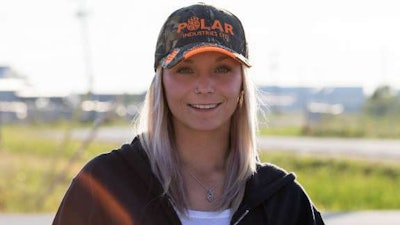 Ice Road Truckers, the popular reality TV show about truck drivers on the temporary — and dangerous — roads of northern Canada, returns for the second episode of its 11th season Thursday, Aug. 31.
The latest episode airs on the History Channel at 10 p.m. Eastern and 9 p.m. Central.
This season is dedicated to the memory of Darrell Ward, a popular star of the show who died in a light plane crash about a year ago. When last week's debut episode ended, it hinted that Ward's son Reno might be joining the cast.
Back this year are two women drivers: longtime favorite Lisa Kelly and newcomer last year Steph Custance.
Catch up with last week's episode with our coverage of the show.