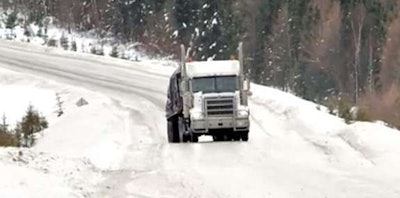 For fans of Ice Road Truckers, the wait for the debut of the 11th season on the History Channel Thursday night was worth it.
It summoned up the memory of the late ice road icon Darrell Ward to start the episode and closed with the the prospect of his son Reno joining the cast. Running throughout the pressurized hour-long episode were two themes:
Two previous seasons shortened by mild weather left a backlog of loads to get delivered to the remote First Nations villages the ice roads are built to serve.

And, a bit unfairly, how will Lisa Kelly ever get by without her business partner Darrell Ward.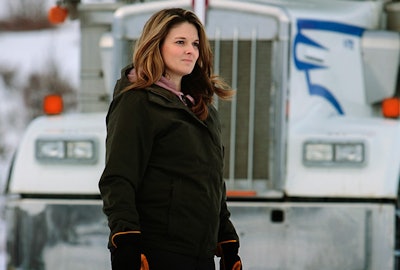 Lisa Kelly: Wonders if she can do it on her own
One of the things that has endeared Kelly to viewers over her seven previous seasons on the show is being the strong woman in the rough and tumble boy's club that is life on the ice roads. When Ward needed backup for a long, difficult run, it was Kelly he asked to help.
She was rightfully shaken by the death of Ward, her friend and business partner.
"It's going to be weird," Kelly said and questions if she can run the business and deliver the loads now that she is on her own. But, she is determined to make good on the commitments of delivering loads entrusted to her company … even if she has some fears.
"The scary part is being by myself," she said. "All these loads are on my back now."
The first load is a 900 mile trek north to Tadoule Lake, and partway into the backcountry with no help at hand, her truck springs an air leak. After a small amount of handwringing, Kelly crawls under the truck, heats up the leaking rubber valve and it seals.
"Whatever I did, it fixed it," said Kelly. With 150 miles to go, she added, "Road zero. Lisa one."
But, it appears she could have spoken too soon. As the episode ended, Kelly was on the most remote stretch of the road and appeared to headed to yet another problem to test her ability to drive on without Ward.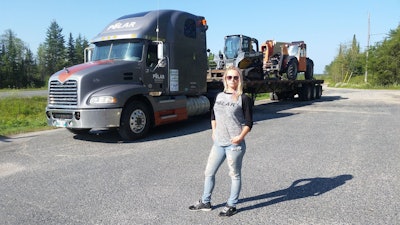 Steph Custance: Struggles to prove herself again
Last year's new kid, 23-year-old single mom Steph Custance, is back but faced another test from Polar owner Mark Kohaykewych.
Custance was less than thrilled that Kohaykewych needed more proof she's ready for the ice roads and sends her bobtailing to retrieve a trailer stranded from last season. But, Custance is unhappily philosophical about it, saying, "I'll do what I gotta do."
Part way on the ice road Custance finds one of the things she's "gotta do" is throw on some chains. When he mentored her through part of last season, Todd Dewey gave her lesson in chaining up. Thursday night it appeared Custance needed a refresher course.
She struggled and wound up walking away from her chainless truck and sitting down in a snowbank in a mini-meltdown.
But, she eventually returned to the truck, got the chains secured and headed out.
Finding the trailer she was sent to retrieve, she struggled to get it out of the lot where it was parked. If Dewey taught her how to throw chains, it sounded as though Art Burke taught her how one certain curse word was needed in any tough situation.
But, Custance got the trailer out and headed home.
"I rescued this trailer and make everyone happy," she said, leaving viewers to wonder exactly how happy she was.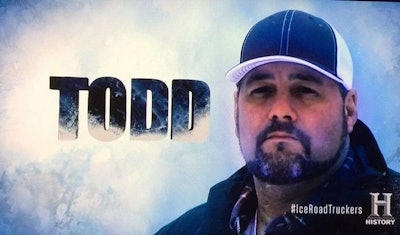 Todd Dewey: Tackles the ice road with two big loads
Dewey's run on the debut episode was more emotional than difficult. He, as much as Kelly, was rocked by the loss of his friend Ward. His death was compounded by the loss of a cousin, who Dewey said was as close as a brother.
"It was hard to leave the family," Dewey said of heading back to the ice roads, pulling a lowboy with a front loader.
But, by comparison, Dewey's trip to Oxford House was uneventful, with the exception of needing to take a second run with his big gray Mack on an icy hill.
A pleasant surprise for Dewey was he had another large piece of equipment to carry home. He was happy to have doubled his paycheck.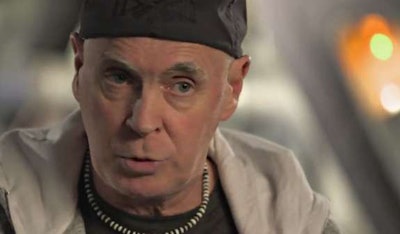 Art Burke: Takes a gamble he was warned against
It took mere moment into Burke's first run of the season for him to make a questionable decision.
He was headed up to Garden Hill and Kohaykewych made it perfectly clear Burke was to take the longer northern route, which was open and in better shape than the southern route. That appeared to hit and bounce off as Burke encountered a tanker driver who had just come from the southern route and said it seemed fine.
No need to guess what Burke did.
"Hopefully, I'll be fine," said Burke as he set off in complete contradiction of his boss's orders.
And, it wasn't long before Burke came to question his decision: A night crossing of Island Lake.
"This better be good ice," Burke said as he eases across the ice, cussing each crack and pop ofthe ice.
With the lights of Garden Hill in sight, Burke has to negotiate a slippery 15 percent grade. He fails on his first try, and backed onto the ice for a second run, which is successful.
The episode ended with a preview filled with harrowing scenes and a quick glimpse of Darrell Ward's son Reno and someone suggesting he could be a good fit for the ice roads because "he's got Darrell Ward's blood in him."
The show opened with a monologue by Darrell Ward and the inscription that the season was, "Dedicated to our fallen comrade."