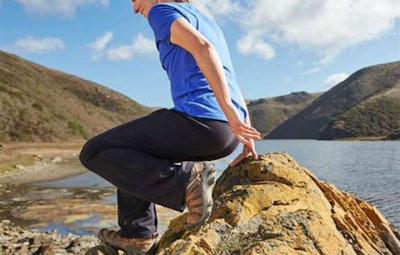 There are times on the road — or at home for that matter — when you just don't want to wear jeans. And, you want to be a little dressier than slipping into your favorite pair of sweats.
For those times — and many others — Duluth Trading for Women has a line of what it calls Noga (as in "no yoga" …) pants. They have four different cuts, depending on how form-fitting you want them to be.
They have:
Four-way stretch relaxed leg pants
Straight leg stretch pants
Slim leg stretch oants
Four-way stretch leggings
All are made of silky, extra-dense Supplex nylon/Lycra® spandex fabric that flexes when and where you do. It gives support but doesn't bind or constrict. The fabric also wicks away moisture to help keep you comfortable.
All are available online for $59.95.