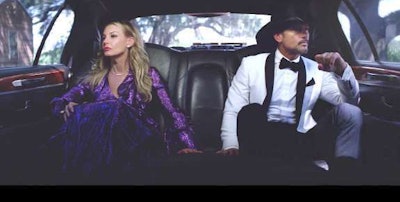 Add two alerts to your smartphone's calendar:
Nov. 7 is when The Rest of Our Lives, the new album from Faith Hill and Tim McGraw arrives
Nov. 17 at 9 p.m. is when Showtime airs Tim & Faith: Soul2Soul, a documentary behind the scene look at their 2017 world tour.
The Rest of Our Lives is the first time Hill and McGraw have delivered an entire album of together.
You can pre-order The Rest of Our Life today through Amazon Music, Apple Music, iTunes, Spotify, and Google Play.
The Soul2Sould tour is the first for McGrawand Hill since 2007. It wraps up Oct. 27 in Brooklyn's Barclay's Center. The pair will play three concerts in the UK in March.
The album's full track list includes:
1. "The Rest of Our Life"
2. "Telluride"
3. "The Bed We Made"
4. "Cowboy Lullaby"
5. "Break First"
6. "Love Me to Lie"
7. "Sleeping in the Stars"
8. "Damn Good at Holding On"
9. "Devil Callin' Me Back"
10. "Speak to a Girl"
11. "Roll the Dice"