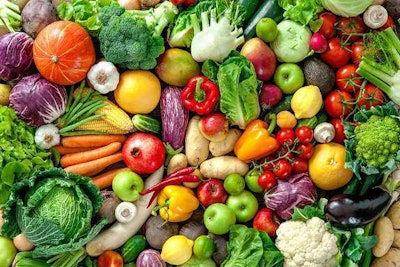 If you're eating the amount of fruits and vegetables suggested by the federal government for a healthy diet, congratulations for being part of a highly select group.
A new study by the Centers for Disease Control and Prevention says only one in 10 adults in the U.S. meet those dietary requirements.
For the typical American woman, the CDC and Department of Agriculture suggest between one and a half and two cups of fruit each day and from two to two and a half cups of vegetables.
As a truck driver on the road, often with limited food choices and access to grocery stores, getting your daily dose of veggies and fruit is not always easy. You may wish to stock up your truck before you leave home, opt for a salad instead of a sandwich or a burger at a fast food place and consider having fresh or dried fruits handy for snacks as you drive.
"This report highlights that very few Americans eat the recommended amount of fruits and vegetables every day, putting them at risk for chronic diseases like diabetes and heart disease," said Seung Hee Lee Kwan, Ph.D., of CDC's Division of Nutrition, Physical Activity and Obesity, lead author of the study. "As a result, we're missing out on the essential vitamins, minerals, and fiber that fruits and vegetables provide."
Seven of the top 10 leading causes of death in the U.S. are from chronic diseases. Eating a diet rich in fruits and vegetables daily can help reduce the risk of many leading causes of illness and death, including heart disease, type 2 diabetes, some cancers, and obesity, according to the CDC.