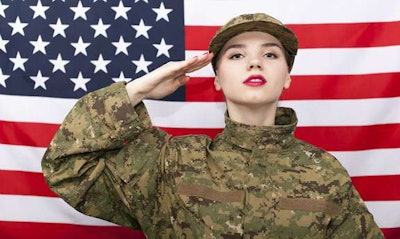 A new study by a leading provider of fleet management software provider shows it may make sense for U.S. trucking companies looking to hire safe drivers and keep them on the job longer look to women, especially those who have served in the military.
Data from Omnitracs shows:
On average women have fewer severe accidents than men
Women drive on average more miles per month than their male counterparts
Overall women stay at their trucking jobs at a higher rate than men
Interestingly, Omnitracs' data shows the same to be true for military veterans of both genders.
Looking at data from October 2016 to September 2017, Omintracs found that there were only two months — May and June of this year — that women were involved in more severe accidents per million miles driven than male drivers. Women also had similar safety record for severe accidents per 100 drivers on the road.
Omnitracs' data showed that women drivers logged more miles than men during each month of that same time period.
And, with the exception of two months, May and September of 2017, women had lower turnover rates than men.