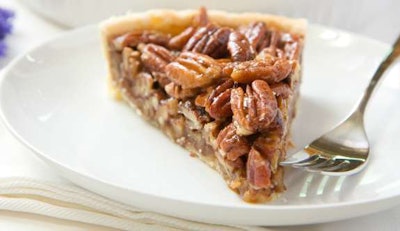 The holidays were meant for rich, elaborate desserts that you might not have the rest of the year; desserts such as these.
But, what sets these delicious meal-enders apart is that they can all be made in your truck's trusty slow cooker.
So, if you are finishing off a trip and have a holiday event to go to straight from unloading, these will make you look like a holiday cooking superstar.
Pecan pie is holiday classic and the Crockin' Girls, who call themselves "Slow Cookin' Mamas in a Fast-Paced World," offer a recipe that delivers a crock pot version. It uses a pre-made pie crust and cooks in between two and three hours. Get the recipe and details.
While you may be tempted to serve a pumpkin pie, this recipe for slow cooker pumpkin cobbler provides the classic taste but with a bit of a twist. The Gunny Sack cooking blog offers a festive dessert that uses a large can of pumpkin puree and a butter pecan cake mix as the foundation. Get the recipe and details.
Bread pudding is a simple but elegant holiday dessert. It's tempting to suggest it's essentially dressed up French toast, but the spices and whipped cream make it a Christmas dinner star even if it does come from a slow cooker. Get the recipe and details.
We've saved the best for last. You'll be everyone's favorite guest if you show up for Christmas dinner or a holiday bash with crock pot turtle pudding cake. (No, that kind of turtle!) Believe it or not, it begins with a commercial baking mix but delivers a rich dessert that will stop any holiday show. Get the recipe and other details.