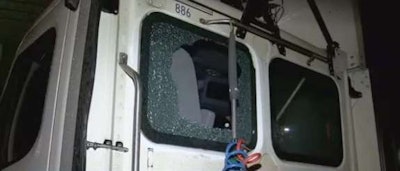 A truck driver was uninjured Friday night after someone fired a shot through the rear window of her truck.
Tammy Thompson was driving from a Walmart distribution center in Memphis and was on I-240 headed to her terminal in West Memphis when she said she heard the gunshot.
Thompson told WMC-TV, "It scared me. I was driving down the highway. It was raining real hard. I just kept going. I would not stop." She wondered if someone was trying to hijack her load.
The investigation continues.