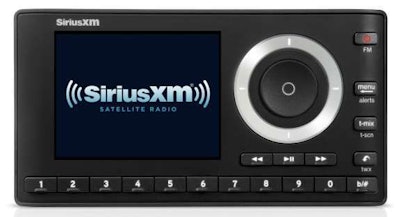 SiriusXM Saturday launched Women In Trucking, a new live, two-hour call-in show on SiriusXM Road Dog channel 146.
Hosted by Ellen Voie, president of the Women In Trucking organization, SiriusXM's new show features listener call-ins and interviews with professionals from the trucking industry. The show, which airs at 11 a.m., will also address gender diversity issues pushing for more women to join trucking's ranks.
"We welcome Ellen Voie and our first, exclusive program dedicated to women in trucking," said Dave Gorab, Vice President and General Manager of Talk Programming, SiriusXM. "At a time when women are increasingly joining the trucking industry, we are pleased to bring Ellen's expertise and authoritative voice to our full-time channel dedicated to professional drivers."
SiriusXM subscribers can hear Road Dog programming via SiriusXM On Demand, through the SiriusXM app on smartphones and other connected devices, as well as online at www.siriusxm.com/player.
SiriusXM's 200+ channels – including SiriusXM's Road Dog channel – are also available for streaming to SiriusXM subscribers nationwide with Amazon Alexa. Go to www.SiriusXM.com/AmazonAlexa to learn more.