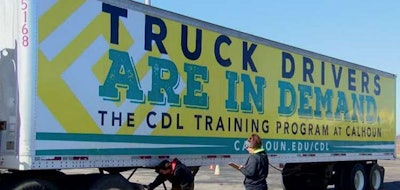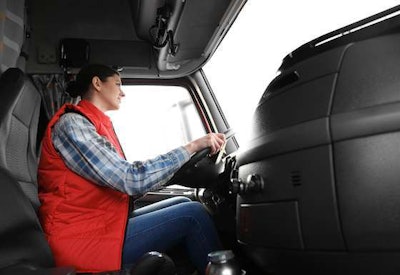 An Alabama college is offering an innovative new CDL training program just for women next month.
Calhoun Community College in Decatur will offer a women-only training course April 2-26. Donna Bass, project manager for the college's CDL program, thought the course could be an innovative way to recruit women to trucking.
"I just got the idea that maybe it might be beneficial to the trucking industry to offer a class just for women to break down some of that intimidation factor for women that maybe would like to get into the business but feel a little uneasy being in there with the men until they feel more confident," Bass said.
The class will even be taught by a woman. Bass always has recruiters come speak to the students during the regular CDL course and she has already heard from recruiters who want to be a part of the women-only CDL course.
"I have reached out to those recruiters to say hey, I want you to be a part of this women's program and so far I have gotten great response from them saying this is an untapped market and we would love to be involved," Bass said.
The class runs Mondays through Thursdays from 8 a.m. to 5 p.m. on the Decatur campus. It's a total of 160 hours and is structured the same way the college's usual CDL training courses are. It will help students get familiar with the CDL training manual and take their written test.
Once students have acquired their learner's permit they will be working with the truck, going through the pre-trip inspection, practicing their driving and preparing for the road test. The school is a third party examiner so they can conduct the students' skills test.
"It's kind of a one stop shop," Bass said.
Tuition is $2,950 and it includes the skills test. Some students may be eligible for state financial aid. Students may register for the class online. Registration closes March 22. This is the college's first attempt at offering a women-only CDL program. If the program receives good participation then the college may continue to offer it.