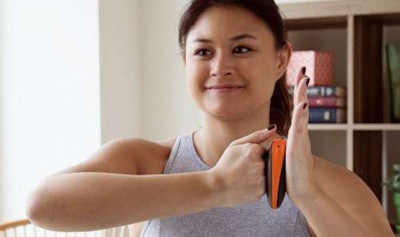 Cross, "I don't have room in my truck for a gym!" off your list of reasons for not undertaking a fitness program while on the road.
All you need is the Activ5, a 10-ounce disc that connects to a smartphone app and leads you through a five-minute series of isometric exercises you can do anywhere. No weights. No mat. No gym membership. Isometrics lets you use half your body to resist the other half in a static position for a good workout.
The Activ5 app coaches you through seated and standing exercises you can do at home, in your truck or while waiting to load or unload. The app gives you instant feedback, showing how an exercise is like lifting 10 lbs. or 20 lbs., depending on how hard you're pressing the disc.
Order online for $119.95.