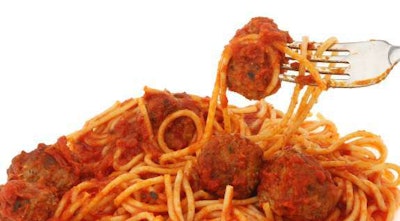 You may never use boiling water to cook pasta again after trying this slow cooker recipe for that all-American favorite, spaghetti and meatballs.
About the hardest part of this recipe from Delish, is forming the meatballs. Once done, pop them on the bottom of your truck's slow cooker, cover them with sauce and let cook for three hours on high or six hours on low.
Then, with an hour to go, add the spaghetti and a cup of chicken broth (the low sodium kind is best for you).
When you finish driving for the day, a hearty meal awaits.