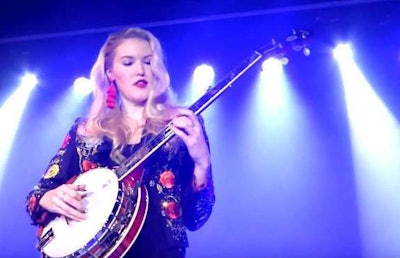 Singer-songwriter and banjo player Ashley Campbell delivers her debut solo album May 11 with 13 songs co-written and performed by the daughter of the late country music icon Glen Campbell.
The Lonely One is a bit of a family affair. The album was co-produced by Campbell with her brother, Cal, and mostly recorded at his Agoura Borealis studios in Los Angeles. The singer's other older brother, Shannon, sings and play guitar.
"You can expect some fun songs and also some stories from my personal life and experiences that I've had that I needed to write about. And you can expect some banjo," Campbell told Rolling Stone Country.
Included on the album are:
"A New Year"
"Cry"
"Better Boyfriend"
"A Taken Man"
"The Lonely One"
"Good for You"
"Wish I Wanted To"
"How Do You Know"
"Carl & Ashley's Breakdown"
"What I'm Doin' Here"
"We Can't Be Friends"
"Looks Like Time"
"Nothing Day"