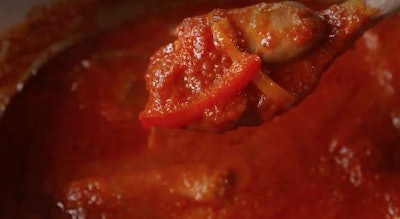 Easy. Tasty. Cheap. Filling.
Those are the requirements of meals made by most truckers who cook in their trucks. This recipe for slow cooker sausage, onions and peppers ticks all of those boxes and more.
The good folks at the Delish website offer a recipe that takes just 10 minutes of prep time and cooks on low for six hours. In the end, you get one of the best substitutes for plain old hamburgers or hot dogs. All you need are, as the name suggests, your favorite Italian sausage (hot or sweet), onions, green peppers and some herbs and spices to your taste. Oh, and some rolls if you want to make them into sandwiches.
In the end, you get a meal that you will enjoy enough you may wish to make it at home for those summertime family gatherings.