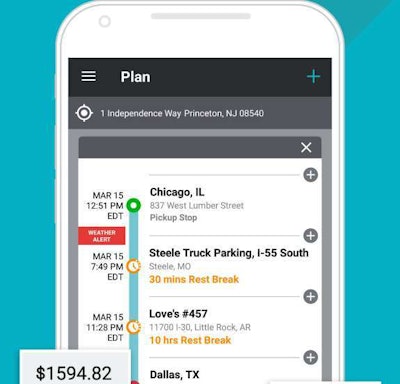 ALK Technologies has launched a new trip planning app for drivers, MileOn by PC*MILER.
The new app gives drivers a tool for trip planning, scheduling hours of service (HOS) breaks and choosing the right rest stops for their needs while staying compliant.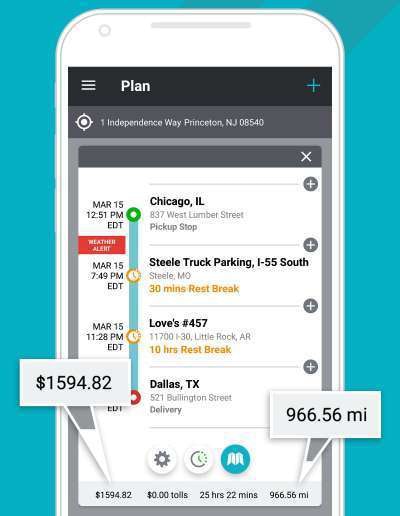 The new app takes a driver's available HOS, schedule, and trip preferences into account to generate route-specific rest stop suggestions. Drivers will have the choice to stop at different truck stops and rest areas based on location, available hours and important available amenities, such as showers.
Once a driver selects their desired stop, MileOn will update the trip plan so that they know exactly where to go. Not only will this help drivers maximize HOS, but it can also improve overall customer service by helping them to achieve delivery windows, according to a statement from the company.

The app includes integrated real-time traffic and weather alerts up to 48 hours in advance.
MileOn is available to Android users in both free and paid versions. The paid version of the app includes additional features, such as HOS planning.
"Although dispatchers and planners have been utilizing PC*MILER for years to generate routes, miles and reports, this technology, hasn't been available for drivers to use until now," said Bill Maddox, vice president of PC*MILER in a statement from the company. "MileOn by PC*MILER is taking some of these tools from the back office and putting them right into the hands of drivers to give more control over how they plan their trips."