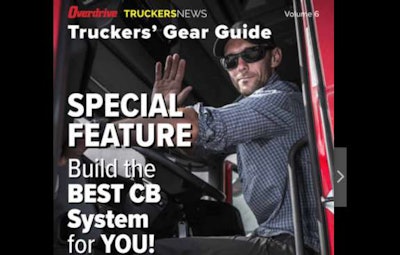 The latest (Volume 6) Truckers Gear Guide from Overdrive and Truckers News has been posted online and features, among other things, a comprehensive look at new gear coming to market. It also delivers everything you ever wanted to know about CB radios.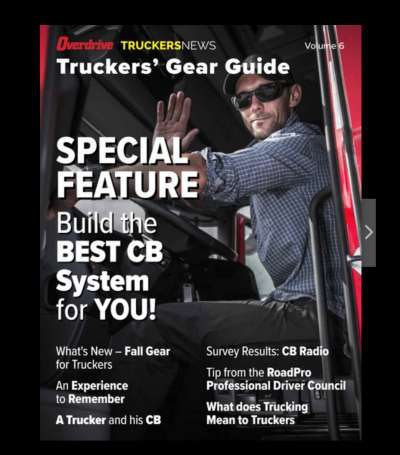 This fall delivers an embarrassment of gear riches. New to the market is everything from the latest RoadKing Bluetooth headsets to a leather trucker's wallet by Filson; from an updated 12-volt saucepan from RoadPro to night driving glasses from Eagle Eyes; from a survival pack to keep you safe in almost every emergency to a trucker-designed tool to clean your mirrors.
The guide also provides a fresh look at an old trucker standby, the CB radio.
Much has been written about how smartphones have made the CB radio obsolete; a relic used just by old school truckers.
Not so. In the guide, two successful truckers talk about why they still rely on their CB radios.
Gary Johnson, an owner-operator leased to Combined Transport, says of the CB in his 2017 Freightliner Cascadia: "I consider my CB an investment in my livelihood as well as my business and would not be without one."
Henry Albert, the owner of Albert Transport, has been driving since 1983 and in a video on the guide explains why he considers a CB the "ultimate safety tool."
The guide also profiles the C400-XT Bluetooth headset from Blue Parrott, and the latest truck-specific GPS from Garmin, the dezlCam 785 LMT-S.
See everything in the latest issue of the Overdrive and Truckers News Gear Guide from RoadPro.